Browsing artists added in "September, 2012"
GET THE AMAZING PHOTO BOOTH DISCOUNT OFFERED TO OUR CLIENTS THAT BOOKED OUR DJ'S FOR ANY EVENT. (Please call the office for discount package info) Our photo-booth is so much […]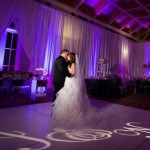 Dorsey Entertainment Makes all things possible for your special event Is your wedding reception in need of some more color? Uplight your hall/venue and make sure that once the lights […]
Some Say...
"First of all we would like to thank Ezra! He was more than a great DJ; he was so personable. He made us feel at ease and to just go with the flow and ..."
About Ezra Dorsey (EZDJ)