Browsing artists added in "July, 2014"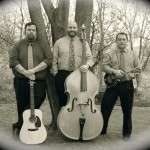 Variety all acoustic music. From Rock to Bluegrass and everything in between. Members Rey Hux: Guitar, Slide Guitar, Mandolin, Banjo, Vocals Randy King: Fiddle, Mandolin, Guitar, Vocals Joel Winkler: Acoustic […]
Some Say...
"Thanks Sim. You did an awesome job. Trav and I couldn't asked for better. I will recommend you to everyone I know!..."
About Simeon Dorsey