Browsing artists added in "October, 2017"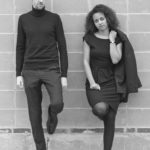 After their first performance together at their Alma Mater, UWGB, Matt and Rissel decided working together would push each of them to their creative limits. As soon as they received […]
Some Say...
"Thanks Ezra!! Everything went absolutely perfect. Mike's talent on the keyboard and your vocals were absolutely amazing!! I know we didn't have the mo..."
About Ezra Dorsey (EZDJ)