Browsing artists in "Pop"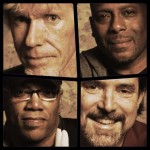 (Description by George Halas) The band, KWT4, is comprised of three all-star caliber musicians: bassist Kevin Wells, drummer Tony Taylor and guitarist Tom Theabo. The trio is appealing on several […]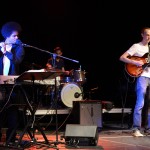 (A Tasty And Soulicious Cover Band) Variety of songs: Classics, Motown, Jazz, Soul, R&B, Pop and funk, including covers of various artists. Bass / drums / keyboard / vocals/ flute/ […]
Some Say...
"EZRA - YOU DID SUCH AN AWESOME JOB!!! I KNOW I TOLD YOU THAT A MILLION TIMES THROUGHOUT THE WEDDING NIGHT! I HAD SO MANY COMMENTS (ALL GREAT) MADE T..."
About Ezra Dorsey (EZDJ)