Browsing artists in "Reggae"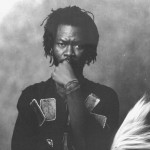 Kwame & Wan Afrika performs original root's rock reggae. Musician/Poet Kwame credits his musical upbringing to his "elders" and the general environment of his home base in Ghana, West Africa, […]
Some Say...
"Mr. Franks entertained at our wedding reception in October 2014. AMAZING!!!! We could not have been more pleased!! His professionalism, fun, and m..."
About Ed Franks (Frank Sinatra)