Browsing artists in "Reggae"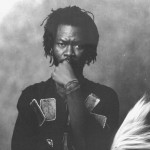 Kwame & Wan Afrika performs original root's rock reggae. Musician/Poet Kwame credits his musical upbringing to his "elders" and the general environment of his home base in Ghana, West Africa, […]
Some Say...
"Ezra did a great job and was wonderful to work with. People made comments it was a extremely fun wedding...."
About Ezra Dorsey (EZDJ)