Browsing artists in "World"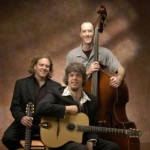 Instrumentation Caravan Gypsy Swing Ensemble performs in instrumentations that range from duo to quintet. Chris Ruppenthal – Lead Guitar/Bandleader Timm Gould – Clarinet Ed Fila – Lead/Rhythm Guitar Kevin Tipple […]
Island Magic is a two piece steel band consisting of Chris and Marisol and have been together for over 6 years and have a combined performance experience of over 40 […]
Some Say...
"Jonah was wonderful!! Everyone at the wedding had so much with him being our DJ!!! He had all of our guests out on the floor dancing all night!! It wa..."
About Jonah Dorsey