Browsing artists in "World"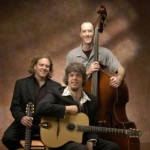 Instrumentation Caravan Gypsy Swing Ensemble performs in instrumentations that range from duo to quintet. Chris Ruppenthal – Lead Guitar/Bandleader Timm Gould – Clarinet Ed Fila – Lead/Rhythm Guitar Kevin Tipple […]
Island Magic is a two piece steel band consisting of Chris and Marisol and have been together for over 6 years and have a combined performance experience of over 40 […]
Some Say...
"Ezra, Brooke and I wanted to send you a quick note of thanks for everything you did for our wedding. From the Church singing, to the DJ / singing a..."
About Ezra Dorsey (EZDJ)