Browsing artists in "Spanish Speaking"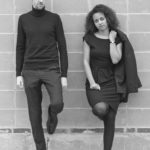 After their first performance together at their Alma Mater, UWGB, Matt and Rissel decided working together would push each of them to their creative limits. As soon as they received […]
Some Say...
"Amazing! Amazing! Amazing! We are so happy to have had Tim for our wedding reception, )3 did an awesome job, we got so many compliments about how grea..."
About Tim Dorsey