Browsing artists in "Spanish Speaking"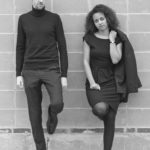 After their first performance together at their Alma Mater, UWGB, Matt and Rissel decided working together would push each of them to their creative limits. As soon as they received […]
Some Say...
"Sim was just great, everything we expected and more!!!! We have had so many comments that the reception was a great time, Dave and I both agree, thank..."
About Simeon Dorsey