Browsing artists in "Caricaturists"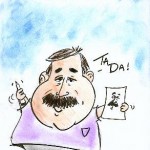 Bill has been drawing/doodling since he was just a baby. Some say he is still a baby. His very first caricature was drawn in 6th grade. He remembers this because […]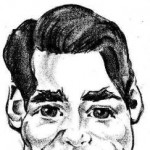 Bernie is available for Trade shows, Conventions, Parties, Picnics, Weddings, Illustration, & Private Commission. Bernie has been drawing caricatures professionaly for 12 years with a preferred style of 'portrait with […]
Some Say...
"We were very happy with Sim. Many people commented on how great he was. We had a blast along with our guests. Thanks for making our wedding so memorab..."
About Simeon Dorsey