Browsing artists in "Children's Musicians"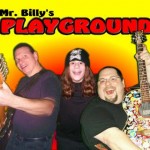 Mr. Billy began playing guitar and writing his own songs when he was only 9 years old, He has toured all across the USA and Canada. His unique rock and […]
Some Say...
"Since our wedding we continue to get compliments about how much fun our wedding was--I dedicate a lot of the good time to Jonah. He was the absolute b..."
About Jonah Dorsey