Browsing artists in "Mimes"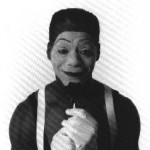 Armenrah the Mime is a self-taught pantomimist who uses this ancient art form to entertain, inspire, amuse and to illustrate stories to audiences of various ages, backgrounds and cultures. He […]
Some Say...
"Tim, Thank you so much for singing and being dj for our wedding. We had a fantastic time and so did our guests. We were all so impressed by your tale..."
About Tim Dorsey