Browsing artists in "Comedians"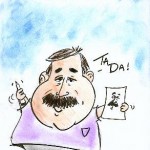 Bill has been drawing/doodling since he was just a baby. Some say he is still a baby. His very first caricature was drawn in 6th grade. He remembers this because […]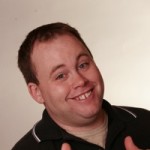 Dan Swartwout is a nationally touring stand-up comedian who performs at comedy clubs across the country. Dan was selected for the Boston Comedy Festival, won the 2005 Carnival Cruise Comedy […]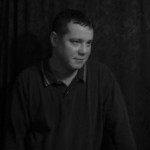 With Close to ten years in the business Fritz has had audiences rolling in the aisle with his quick wit and easy delivery. A true Midwest boy with a love […]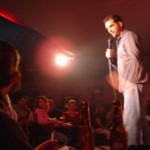 The last few years have been busy ones for Mike; In 2003 he was the voice of the '100th Anniversary Reunion Bash' at the infamous Milwaukee Mile in Milwaukee, Wisconsin. […]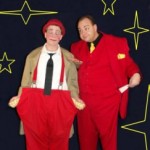 Miller and Mike have worked as professional clowns and comedy entertainers for years. They have toured the U.S. with Ringling Bros. and Barnum & Bailey Circus including shows at Madison […]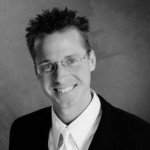 Todd has been performing stand up comedy since 1993 when he decided to overcome his fear of public speaking. He's subtle, he's dry, he has a razor sharp wit and […]
Some Say...
"Simeon Dorsey was GREAT. He made our special day even more memorable than it would have been. He had all the gueats at our wedding on the dance floor ..."
About Simeon Dorsey