Browsing artists in "Dulcimer"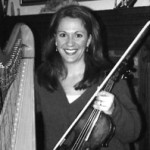 Audrey Nowak is an astounding instrumentalist. A favorite amongst Northeastern Wisconsin symphonies, who is proficient on the violin and hammer dulcimer. Her talents are perfect for providing an elegant atmosphere […]
Some Say...
"Everything went great! thanks for making it an awesome reception! Brad and Carol Van Camp..."
About Tim Dorsey