Browsing artists in "Dulcimer"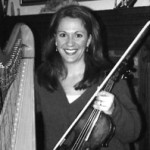 Audrey Nowak is an astounding instrumentalist. A favorite amongst Northeastern Wisconsin symphonies, who is proficient on the violin and hammer dulcimer. Her talents are perfect for providing an elegant atmosphere […]
Some Say...
"Ezra did an amazing job at our wedding (9/7/2013)! We could not have been happier with the entertainment he provided throughout the entirety of the ev..."
About Ezra Dorsey (EZDJ)