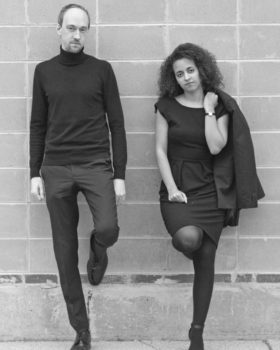 MaR
After their first performance together at their Alma Mater, UWGB, Matt and Rissel decided working together would push each of them to their creative limits. As soon as they received their respective diplomas, MaR began writing their first album "The Fourth Mode", featuring all-original songs and the collaboration of established local artists and educators Andrew Bader, James LeFevre, and Dr John Salerno. Alongside Tim Dorsey, of Dorsey Entertainment and OpenwindO Studios, MaR created an eclectic yet recognizable album.
MaR's style can be described as a fusion of tastes between the Latin-folk-gospel roots of Rissel (vocalist and pianist) and funk-r&b-jazz of Matt (guitarist). Combining their different backgrounds, a novel and personal touch is put into each tune performed and written.
Rates
:
For more information, and to hire MaR, fill out this inquiry form. Or
call us
Some Say...
"WE LOVED JONAH!!!!!!!!! WE could not have had a better wedding reception without him. HE was amazing and we got so many compliments about him. He was ..."
About Jonah Dorsey