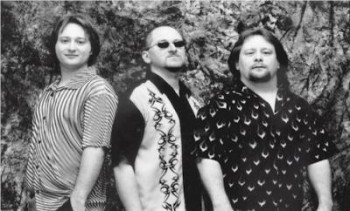 Minus1
Minus One has been influenced by many great classic rock bands from the 'Beatles' to 'Kiss' and from newer rock groups like 'R.E.M' and 'Everclear'. Although this may leave many bands in between, it only describes the diversity of Minus One. What's most important is that together, they have the greatest time on a nightly basis with their special blend of styles.
Minus One has been holding their ground by playing all those songs that you forgot you loved. Front man, Jeff, allows the audience to experience his vibrant energy by intriguing the crowd from the stage. If you've ever watched any Chevy Chase movies, you already have a good idea of Jeff's view on life. Randy recently moved into this area after spending the last few years playing drums in Madison. Randy enjoys the slower paced life style of the Fox Valley. Doug, coming from a background in 50's and 60's rock, joined Minus One late in 99′ as the bass player.
Rates
: Please call for a price quote.
For more information, and to hire Minus1, fill out this inquiry form. Or
call us
Some Say...
"Thank you, Thank you, Thank you. Jonah was even better than we could have hoped for. He was on top of everything, including little things we were too ..."
About Jonah Dorsey