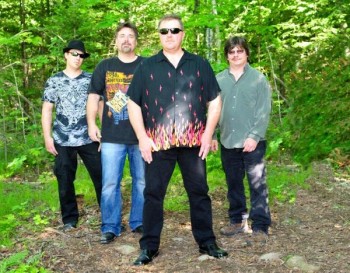 Murphy's Law
This Northern Wisconsin based band was formed In the summer of 2007 with the soul intention of providing quality entertainment in any setting from the smallest club to the biggest celebrations. Playing a unique blend of rock, blues, southern rock and contemporary rock, the musicianship and wide range of music choices will take you on a trip from the early days of rock and roll all the way through today's hits.
Murphy's Law consists of 5 members
Mark : Lead vocals, percussion and harmonica.
Jesse : Lead guitar and backing vocals.
Dan: Guitar and backing vocals.
Rick : Drums and backing vocals.
Kody : Guitar and bass.
Murphy's Law gives you the full experience of what a live band is supposed to be. You get it all! Sound! Lights! Spot on Vocals ! and Raw Energy ! leaving the audience begging for more at the end of every performance!
Some Say...
"We are extremely pleased with Tim and the job he did during our ceremony. Many people commented on what a wonderful job he did. Thank you Again Tim!..."
About Tim Dorsey