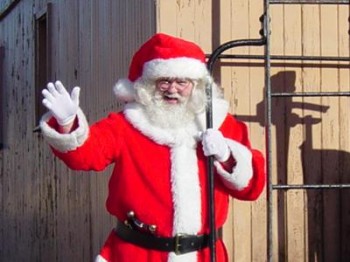 Santa Claus (Rodger)
Santa has been in business for 20 years. He started out visiting home Christmas Eve. In the last 20 years he has done parties, daycare events, visited hospital and rides the train at the Mid-Continent Railway Museum in North Freedom, WI the weekend after Thanksgiving. He hashis own realbeard and suit. He still works full time so he would only be available on weekends. He lives in Baraboo, WI, so anything within a one to two hour drive will work.
Rates
: Please call for a price quote.
For more information, and to hire Santa Claus (Rodger), fill out this inquiry form. Or
call us
1 Comment
Some Say...
"My friends and I saw you this past weekend in Edmonton Alberta, my god I've been to alot of comedy factorys and I have never laughed so hard the way I..."
About Mike Merryfield