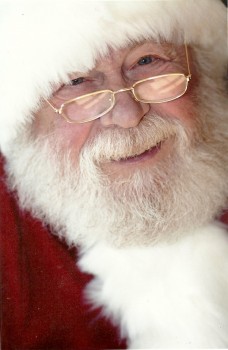 Santa Claus (Jerry)
Hello,
My name is Jerry Inhoff, also known as Santa.
Over the years I have played the roll of Santa for many well known events, such as the Milwaukee Symphony Doc Severinsen party, the Milwaukee Lights, Milwaukee area Toy Swap, and I have been featured as the Santa in Shopko's promotions.
Besides these great events I have also been Santa for Brookfield Square Mall and Bayshore Mall, But rest assured I am much more than a mall Santa!
I feel that in order to be a successful Santa you must bring out the Christmas spirit in all of the children and adults. For me this comes natural and I feel this is why I have receive so many kind words from my customers (and of course the children).
I will do parades, private or corporate parties, house calls, or any type of function that requires a Santa of the highest caliber!
Rates
: Please call for a price quote.
For more information, and to hire Santa Claus (Jerry), fill out this inquiry form. Or
call us
Some Say...
"Tim did a fantastic job at our wedding! Everyone, of all ages, couldn't stop talking about him. It has been a month since then and it is the first thi..."
About Tim Dorsey