Browsing artists tagged with " Graduations"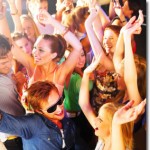 SOFIA DORSEY DJ SOS: The professional interactive performance you will experience from DJ SOS includes an extensive music selection with a state-of-the-art sound system and exceptional lighting equipment that match […]
Some Say...
"of course ezra was awesome! we also a few of our friends asked about how to get a hold of him for their special day. so when they decide to actually..."
About Ezra Dorsey (EZDJ)