Browsing artists tagged with " Michael Jackson"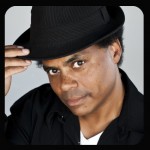 SIGNED, SEALED, DELIVERED Composer and recording artist Tim Dorsey is a top of the line vocalist who's always been told that he sounds like Stevie Wonder. Now your company can […]
Some Say...
"Dave and I thought Tim did an amazing job. Everyone was so impressed with the music and singing. Thank you so much for making our day so special and..."
About Tim Dorsey