Browsing artists tagged with " Tim Dorsey"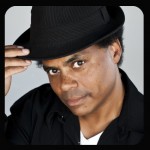 SIGNED, SEALED, DELIVERED Composer and recording artist Tim Dorsey is a top of the line vocalist who's always been told that he sounds like Stevie Wonder. Now your company can […]
Some Say...
"Hi there, my name is Jennifer Weigt. My fiancé Geoff Fuerst and myself are getting married on June 1st 2007 and are looking for a DJ we LOVE. Simeon ..."
About Simeon Dorsey