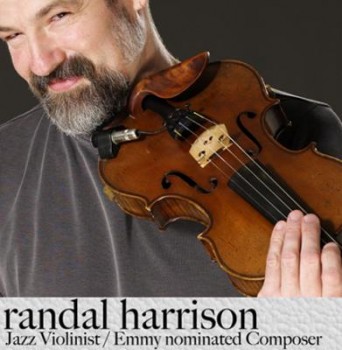 Randal Harrison
Violinist
Emmy nominated composer
Madison Area Music Awards:
Jazz Artist of the Year
Blues Artist of the Year
Classical Artist of the Year
Equally at home in the concert hall, choir loft, or backyard garden party, Randal has delighted audiences with 25 years of professional artistry. Choose from the stunning simplicity of a single violin to the courtly grandeur of a chamber orchestra. Randal will tailor music to fit both your vision and budget. Classical, Jazz and much more, including music composed especially for your occasion. Calling Randal Harrison adds artistry, and confidence that your special day runs smoothly.
"I am a musician first. Performing music is not something I do on the side. Over the years I have built professional relationships with the finest musicians and presenters, in multiple genres and settings, in and around Madison, the Midwest and throughout the USA. Whether you are local or out of state; looking for classical, jazz, celtic or bluegrass; or, have a budget that is simple to grand; you can be confident that I will put you at ease and take care of your needs."
Rates
: Please call for a price quote
For more information, and to hire Randal Harrison, fill out this inquiry form. Or
call us
Some Say...
"You are awesome. We just saw you at The Comedy Cafe and you stole the show!!!..."
About Mike Merryfield